Pavel Cingl
housle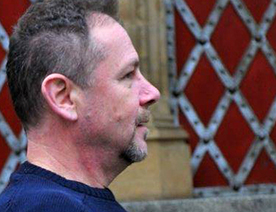 Od dětství hrál na housle. Ve čtrnácti si koupil elektrickou kytaru a pod vlivem, rozuměj pod vlivem Sex Pistols, Ramones, Stranglers a Zikkurat založil punkovou kapelu Ineptus. Pak už hrál se všemi a všude po celém světě. Jeho život je lemován ženami, dětmi a prázdnými sklenicemi. Hraje ještě ve Sladkém Konci, s Lorraine Leckie a Markem Steinerem.
Pavel Cingl
housle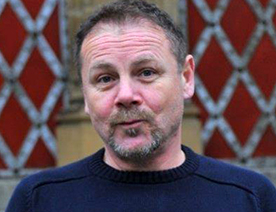 Pavel has played violin since childhood. But when he was fourteen was intrigued by such bands the Sex Pistols, Ramones, The Stranglers and Zikkurat. So he bought an electric guitar and started a punk band called Ineptus. After that phase, he picked up the violin again and played with everybody and everywhere he could around the world. He now plays with Sladky Konec, Lorraine Leckie and Mark Steiner. He says his life is flanked by women, children and empty glasses.
Pavel Cingl
violin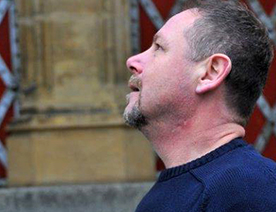 Il joue du violon depuis l'enfance. A quatorze ans, il s'achète une guitare électrique et, influencé, comme on le comprend sans peine, par les Sex Pistols, Ramones, The Stranglers ou Zikkurat, il fonde le groupe punk Ineptus. Puis il parcourt la planète de long en large pour y jouer avec tout le monde. Sa vie est parée de femmes, d'enfants et de verres vides. Il joue encore avec Sladký Konec, Lorraine Leckie et Mark Steiner.