Jarda Kestřánek
basa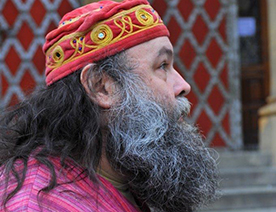 Kestřa miluje hudební nástroje. Chtěl by je mít doma všechny. Rád s basami experimentuje a vyvíjí nové modely, ale starý Fender je starý Fender. Na konci roku 2014 dotáhl do Jull Dajen nové muzikanty a kapela se znovu vzkřísila k životu. Hraje ještě se Sladkým Koncem, Hally Belly, Sborem břežanských kastrátů, The Magors a newyorskou zpěvačkou Lorraine Leckie.
Jarda Kestranek
basa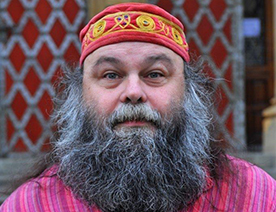 Kestřa loves musical instruments. He wants to have all of them at home. He likes to experiment with bass guitars and to develop the new models, but an old Fender is an old Fender. At the end of 2014 he brought the new musicians into Jull Dajen and the band was resurrected to the life once again. He plays also with the bands called Sladký Konec, Hally Belly, Sbor Břežanských Kastrátů, The Magors and with New York singer Lorraine Leckie.
Jarda Kestranek
basse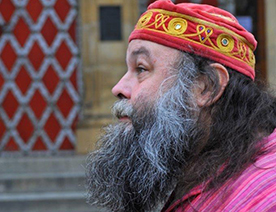 Kestra est un amoureux des instruments de musique. Il adorerait les avoir tous à la maison. Il aime repousser les limites de sa basse et créer de nouveaux modèles, mais rien ne vaut une veille Fender. Fin 2014, il entraîne de nouveaux musiciens dans l'aventure de Jull Dajen et voilà le groupe qui renaît à la vie. Il joue encore avec Sladký Konec, Hally Belly , le Chœur des Castrats de Břežnak, The Magors et la chanteuse New-Yorkaise Lorraine Leckie.